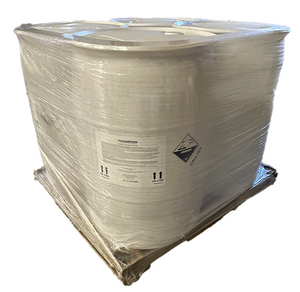 Hydrochloric Acid 31-Degree BE | 55 Gallon Drum
Hydrochloric Acid 31-Degree BE | 55 Gallon Drum(s) 
Commercial-grade Hydrochloric (Muriatic) Acid, 31-degree BE, is in stock and ready to ship today! Hydrochloric Acid is typically used to lower pH or total alkalinity levels in swimming pool water. This product has many other uses including concrete etching, brick cleaning, etc. Our Hydrochloric Acid is NSF 50 certified and manufactured weekly in Chicago, IL. 
Each drum weights approx. 610 lbs. and ship on a standard 48" x 42" pallet. Up to four (4) drums can be shipped on a single pallet. This product ships via LTL carrier with lift-gate service available. 
Brightens concrete and masonry surfaces
Etches concrete
Pool & spa water pH control

Useful for descaling
Warning: Hazardous Material Regulations Apply. 
---
We Also Recommend